SALES BOURSE FOR EMPTY PROPERTIES, BRUSSELS, BELGIUM
Collective purchase of vacant real estate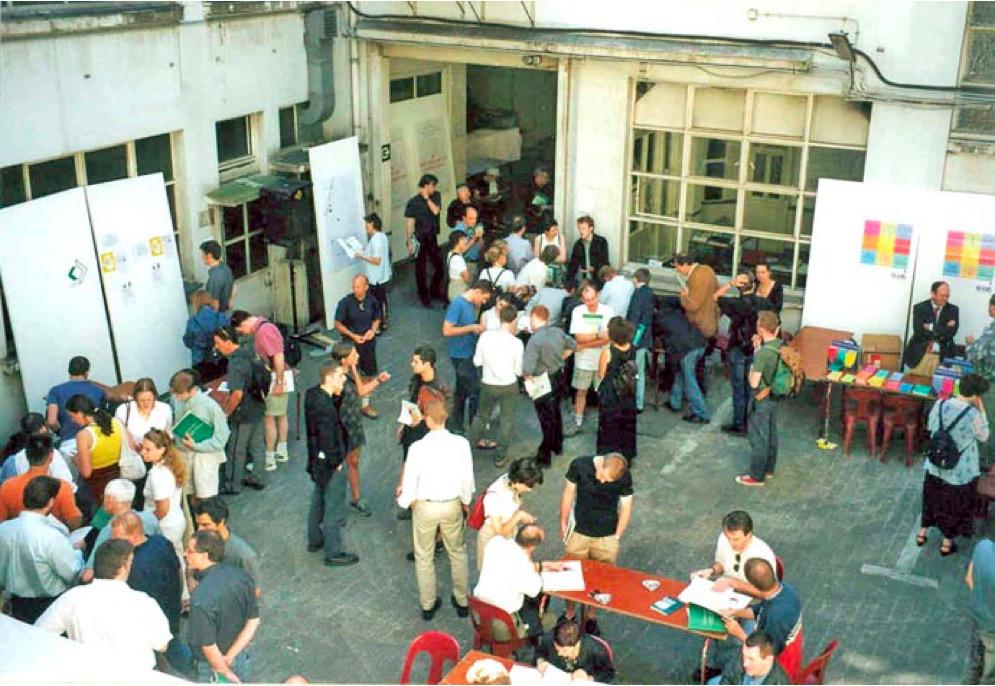 Source: City of Brussels
Keywords: Abandoned Spaces | Housing | Participation
PROJECT DESCRIPTION
The project promoted the match making between abandoned industrial buildings with people that looked for living accommodation and work space at affordable prices.
Activating
The Bourse d'Achat project was co-ordinated by the DDV (Délégation au développement de la Ville) in Brussels city council. It identified empty properties, negotiated a fixed purchase price with the owner and then assembled a group or co-operative of individuals to purchase the building. After the group (5 to 50 individuals depending on the size of the property) had reached a collective agreement on the use and conversion of the building, it would purchase the building from the owner.
The group received support from the DDV including assistance in arranging finance, weekly meetings to agree the development (who occupies which space and for what purpose etc.) and consultations with relevant authorities.
LESSONS LEARNED / RESULTS
The Bourse d'Achat supported new ways of bringing people together and cooperate. It supported the matchmaking of people looking for space within vacant buildings. Important to this is the leading role of the municipality (neutral match maker), the need to build trust and the use of flexible agreements.
Problems identified include cumbersome bureaucracy and the appearance of speculators which distorted the target group and drove up prices.
DATA
City information
Population size: Above 1 m
Population development dynamics within the city administrative limits (at the time of the project): Growing
Population development dynamics of the functional urban area (at the time of the project): Growing
Website of the city: https://www.brussels.be/

Project information
Project territorial scale: Municipality (city/town/suburb)
Project geographical area: No data/not applicable
Project/building proportions: Over 1000 sqm; Project Area: No data/not applicable
Project main actors: City Government; Potential users (interested in the project in that way); Owners
Project dominant property ownership: Private
Project development stage (at the time of description): Completely finished
Project duration: 2 to 5 years
Project starting date: No data/not applicable


Project references (web pages, social media or press publications)
http://base.d-p-h.info/fr/fiches/dph/fiche-dph-8686.html; http://www.habiter-autrement.org/35_colloque-lln-2000/12_coll.htm; http://www.eru-urbanisme.be/fr/print/project/60/;


Contact Person
Délégation au Développement Durable de la Ville, Marie Demanet, Tel. +32/2/279.31.43, ddv-aos@brucity.be