RETURN TO THE RIVER-MUNICIPAL BEACHES, POZNAN, POLAND
Plaza miejska project of seasonal use of the Warta riverbank as an urban beach and recreational area.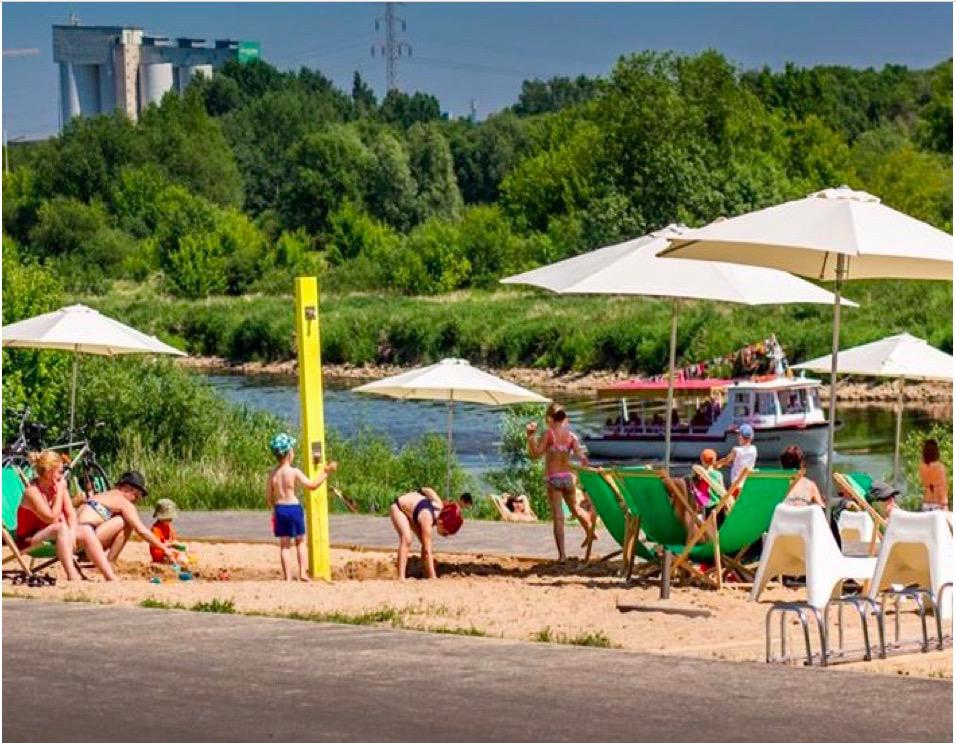 Source: photos City of Poznan
Keywords: Temporary use | Public spaces | Tourism | Social Innovation
PROJECT DESCRIPTION
Municipal recreational spaces fill the lack of open spaces in the city dedicated to different age and interest groups.
Envisioning and promoting: relating to public interest & promoting
Plaza Miejska start in 2012 with warta riverside-first location and basic services. Then 2 new localisations were open with different profiles, cruise ships, marinas, ecological aspects and development of new services.
LESSONS LEARNED / RESULTS
They provide diverse summer offer of leisure for inhabitants and tourists, places for cultural and recreational activities in close contact with nature, in the centre of the city.
DATA
City information
Population size: 501 th - 1 m
Population development dynamics within the city administrative limits (at the time of the project): Growing
Population development dynamics of the functional urban area (at the time of the project): Growing
Website of the city: http://www.poznan.pl

Project information
Project territorial scale: Municipality (city/town/suburb)
Project geographical area: City centre
Project/building proportions: No data/not applicable; Project Area: Over 10 ha
Project main actors: City Government; Resident association, group, citizens; Potential users (interested in the project in that way)
Project dominant property ownership: Public
Project development stage (at the time of description): Half way
Project duration: More than 5 years
Project starting date: 2015-2018


Project references (web pages, social media or press publications)
/


Contact Person
e-mail address of Natalia Madajczyk, Poznan city administration, natalia_madajczyk@um.poznan.pl