LE PAVILLON, CAEN, FRANCE
Le Pavillon: opening a vacant building to discuss the future of the former harbour area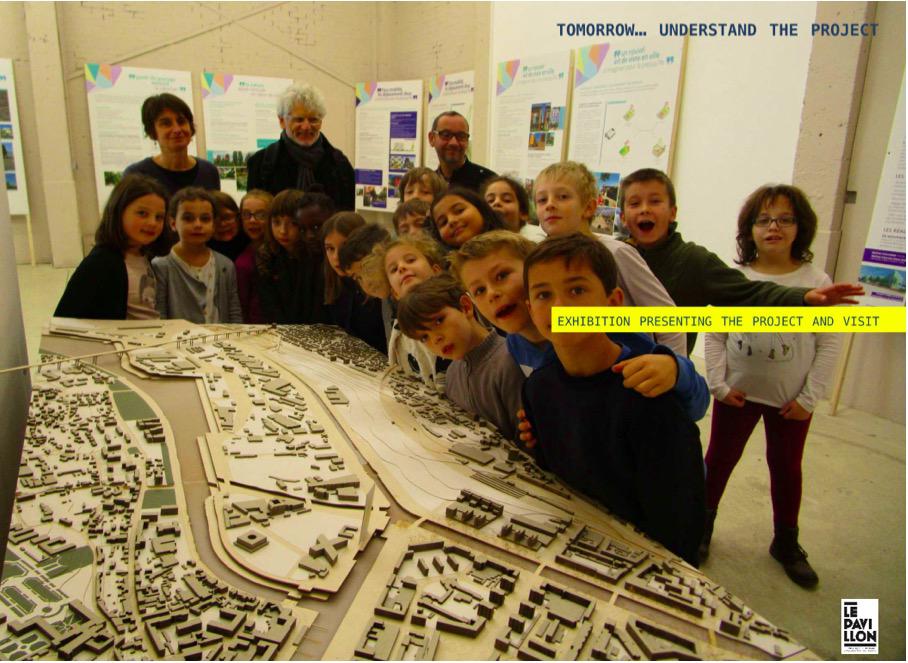 Source: Le Pavillon, City of Caen
Keywords: Abandoned Spaces | Brownfields | Participation | Strategic Planning | Urban development and infrastructure
PROJECT DESCRIPTION
The former harbour area, next to the city centre, is to be redeveloped. To discuss its future with the citizens the city "rehabilitated" a vacant building on-site as public forum to engage the citizens in the reactivation process.
Envisioning
To include the citizens in the development of the former harbour area, the wasteland peninsula, the city opened a vacant, poorly maintained building "Le Pavilion". Among others the Pavilion is dedicated to help understand the master plan for the development of the peninsula, its complexity and the stages of the project. The Pavilion is supposed to be a public space for civic participation, exhibition of ideas and plans and to present and discuss ideas and projects for the development of the peninsula.
An association (The Pavilion), detached from the city administration, but financed by the city, was created to run the place. It is responsible for animating the site for 4 years, continuously being present on site. It organizes activities and tries to put the site on the mental map of the citizens by creating a "habit of going there".
LESSONS LEARNED / RESULTS
The Pavilion has welcomed more than 33,000 visitors over the past three years, with a 30 % increase each year. With regards to the peninsula, the Pavilion has helped citizens to appropriate themselves with the master plan and the project of the development of the site. The citizens have started to discover this special territory with a new look.
DATA
City information
Population size: 101-250 th
Population development dynamics within the city administrative limits (at the time of the project): Shrinking
Population development dynamics of the functional urban area (at the time of the project): Shrinking
Website of the city: http://www.ville-caen.fr/

Project information
Project territorial scale: Functional urban area
Project geographical area: City centre
Project/building proportions: 501-1000 sqm; Project Area: Over 10 ha
Project main actors: City Government; Resident association, group, citizens; Investors, private businesses
Project dominant property ownership: Mixed
Project development stage (at the time of description): No data/not applicable
Project duration: More than 5 years
Project starting date: 2011-2014


Project references (web pages, social media or press publications)
www.lepavillon-caen.com/


Contact Person
Nathalie Montigné, director of Le Pavillon: nmontigne@caen.fr; Catherine Joubel, City of Caen: cjoubel@caen.fr