KYPSELI MARKET: LOCAL STAKEHOLDERS CONSULTATION FOR THE TEMPORARY USE OF A BUILDING, ATHENS, GREECE
Analysis of demand and offer and local stakeholder consultation process for the definition of a temporary use building.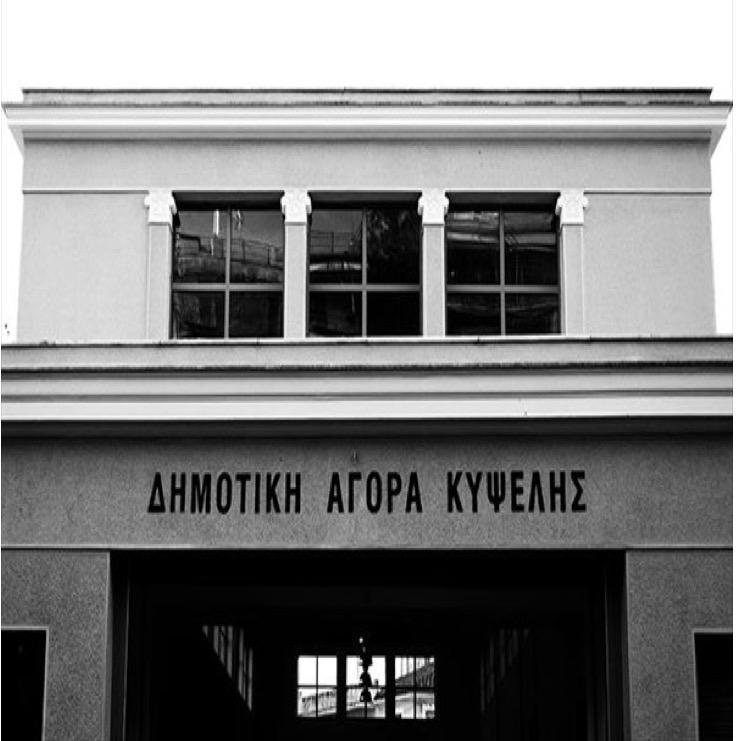 Source: City of Athens
Keywords: Temporary use | Abandoned Spaces | Local Economic Development | Participation | Urban Renewal
PROJECT DESCRIPTION
The Kypseli Municipal Market was a market of vegetables and fish, built in the 1930s. It operated as a market until the early 1990s in a middle class neighbourhood. Suburbanization, the decline of the area and the proliferation of supermarkets in the neighbourhood led to a lack of demand for its services. The market gradually closed down. More recently, for almost ten years, the building was managed by local groups and neighbourhood organizations. Still, operational problems and the need to refurbish the building led to a new phase: after 2011 the building was refurbished with European funding.
Activating: matchmaking
In 2016 the works were completed and a plan for the future activities of the building and a management model that could ensure its sustainability was discussed. The chosen model is based on the collaboration of three sectors: civil society, social entrepreneurs and municipal services.
Following a consultation process that was based on a theatre play and an open call launched in the summer of 2016 for the management of the project, a committee evaluated the proposals and shortlisted four candidates.
Experimenting: incubating
Finally, Impact Hub Athens was assigned with the management of the Kypseli Market starting in March 2017. According to the business plan, there will be three main fields of activity:
Urban Labs: urban development programs focusing on social innovation and entrepreneurship.
Conscious Mall: actions to strengthen local economy with emphasis on ethical and fair trade and innovative entrepreneurship
Culture Hive cultural and educational actions
LESSONS LEARNED / RESULTS
The model followed at the Kypseli Market is seen as a successful way to tackle issues regarding temporary use. This is a similar model piloted in a previous project the Traces of Commerce.
By bringing in expertise from the civil society and allowing experimentation, empty buildings can host community groups and events that are related to the confrontation of key challenges of Athens (refugee crisis, unemployment, poverty, etc.). So this can serve as a model for other public-owned empty buildings.
Allowing citizens to get actively involved in the decision making process by using theatre play approach proved very effective.
DATA
City information
Population size: 501 th - 1 m
Population development dynamics within the city administrative limits (at the time of the project): Growing
Population development dynamics of the functional urban area (at the time of the project): Growing
Website of the city: https://www.cityofathens.gr/en/

Project information
Project territorial scale: Neighbourhood
Project geographical area: City centre
Project/building proportions: Over 1000 sqm; Project Area: No data/not applicable
Project main actors: City Government; Resident association, group, citizens; Investors, private businesses
Project dominant property ownership: Public
Project development stage (at the time of description): Just started
Project duration: 2 to 5 years
Project starting date: 2015-2018


Project references (web pages, social media or press publications)
Temporary Use And DIY Urbanism In Athens' Empty Buildings, REFILL Mag #5 p18 http://urbact.eu/sites/default/files/media/refill_magazine_5.pdf#page=18


Contact Person
e-mail address of Nicholas Karachalis, REFILL local partner karachalis@gmail.com