CROWDBUILDING, NETHERLANDS
CrowdBuilding - the online platform to reuse vacant buildings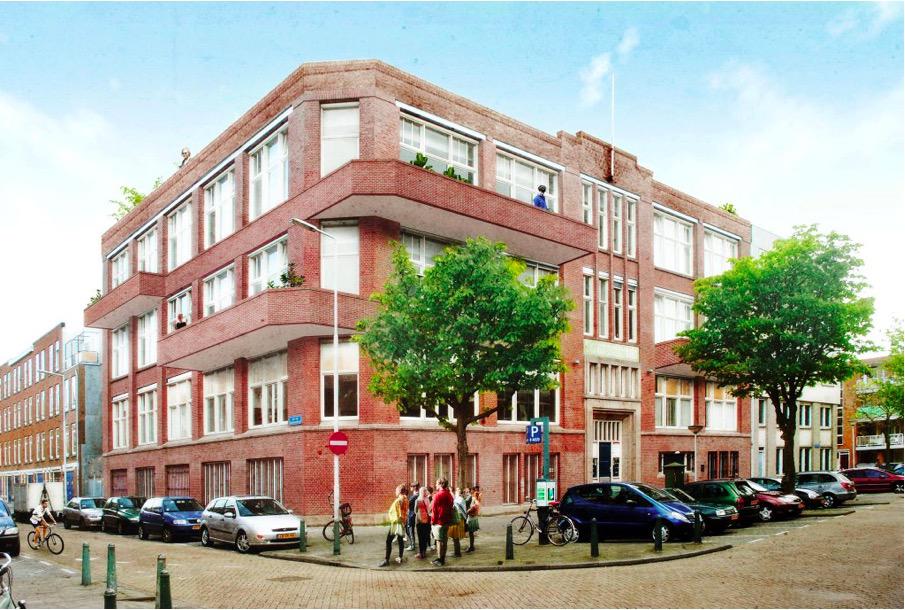 Source: CrowdBuilding
Keywords: Architecture | Architecture | Housing | Participation | Social Innovation
PROJECT DESCRIPTION
Through an online platform, run by an architecture office, vacant buildings are brought together with potential users, who in the end buy it as a group and use the building collectively.
Activating
CrowdBuilding is a platform, which is operated by a cooperation of architect's offices. The platform showcases vacant buildings for which interested people can search for. The platform facilitates to bring potentials users with a vacant building together. The whole process is organised that the potential users decide together how they will use the building in the future before buying it altogether. The process is done in 6 main steps.
The architect's offices are searching for empty buildings, i.e. by asking municipalities and property owner companies.
Like the building that suits you
Through the web-based CrowdBuilding platform a person can search for one or more buildings where he/she would like to live.
Follow your favourite building
The building(s) the person is interested in, he/she can follow by clicking the "Follow" button. As soon as there is a news about the reuse of the building he/she will automatically receives an update.
Specify what you want
People interested in a building can describe the idea how they want to use the building. If someone is interested in that idea he/she can 'like' and comment it. Together the people decide what is going to happen to the building.
The design phase
Once an idea for a building has enough "followers", an architect starts to create a design / housing concept based on the idea. Once a draft of the concept is finished, all followers receive an update. The people can "like" or "unlike" the design and leave comments. Based on the feedback the concept is refined.
Ownership
Once the design for the building has enough "likes" the architect supports the interested crowd to contact the property owner and buy the plot. First then a contract between the architect and the new owners for the architectural services will be concluded.
LESSONS LEARNED / RESULTS
CrowdBuilding is an example how the reuse of vacant buildings can be initiated and organised by the private sector, using community networks, online platforms and existing resources, connecting vacant office spaces with potential users.
DATA
City information
Population size: No data
Population development dynamics within the city administrative limits (at the time of the project): No data/not applicable
Population development dynamics of the functional urban area (at the time of the project): No data/not applicable
Website of the city: not applicable

Project information
Project territorial scale: Other specific territory
Project geographical area: No data/not applicable
Project/building proportions: Over 1000 sqm; Project Area: No data/not applicable
Project main actors: Consultants, private professionals; Owners; Potential users (interested in the project in that way)
Project dominant property ownership: Private
Project development stage (at the time of description): No data/not applicable
Project duration: 2 to 5 years
Project starting date: No data/not applicable


Project references (web pages, social media or press publications)
https://www.crowdbuilding.eu/


Contact Person
CrowdBuilding, info@crowdbuilding.nl