ANALYSIS OF INTEREST FOR TEMPORARY USE, OSTRAVA, CZECH REPUBLIC
Multi-stakeholders consultations to assess the opportunity of developing a temporary use service in Ostrava.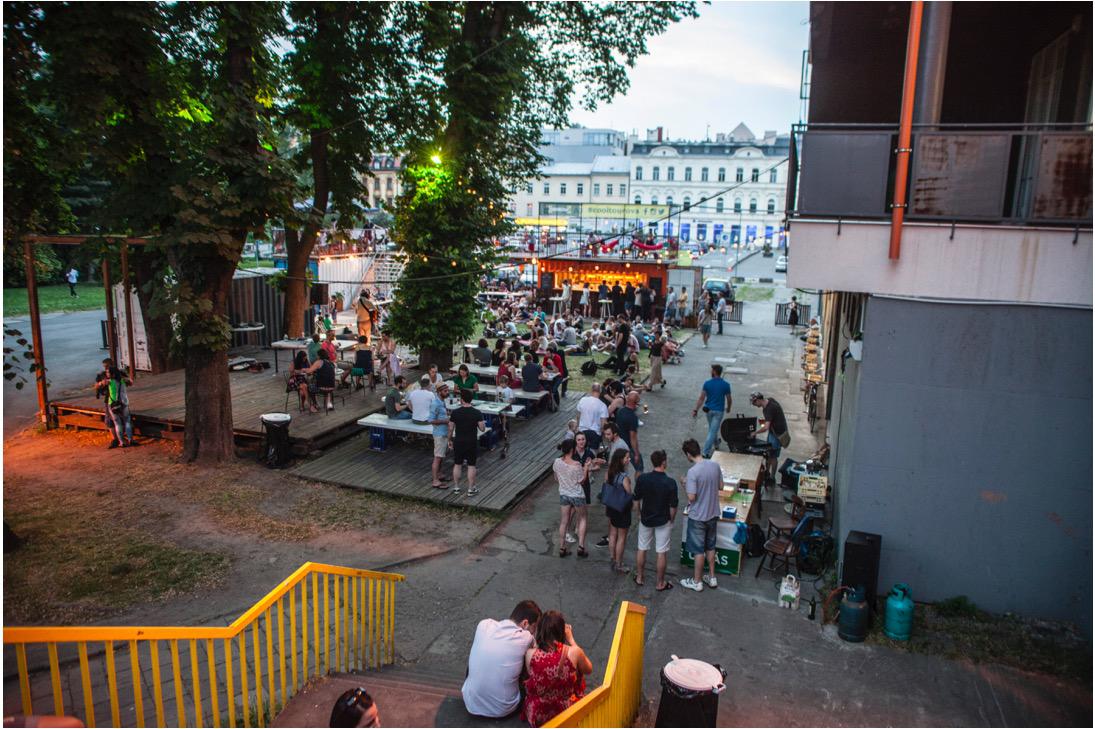 Source: photos Cooltour, Ostrava
Keywords: Temporary use | Abandoned Spaces | City Planning | Urban Renewal
PROJECT DESCRIPTION
Concept of Temporary use has existed in Ostrava but on non-official, bottom-up basis. It was a functional model to certain extend. The city has not been involved and temporary use has not been recognized as urban development tool.
Thanks to engagement in the REFILL project the perception of temporary use activities by the city administration has been changing, however, it was necessary to present facts related to demand and motivation of the target group as well as to point out the number of empty buildings and vacant plots.
An analysis of interest was conducted at the beginning of 2017 in order to give proof to city decision makers that there is a real need for temporary use service.
The analysis has been executed by key temporary use initiators in Ostrava. It took about 3 months. The intent was to analyse interest in temporary use by the general public combining quantitative and qualitative research.
Analysing context
The analysis consists of the following steps:
Step 1: Analysis of "REFILL" good practices – categorisation of projects according to field of focus (art, culture, social, commercial) or for-profit and non for-profit.
Step 2: On-line questionnaire –2 types of questionnaires have been created, one for owners, one for users and distributed to them through Facebook, the REFILL website, and a mailing list shared by local stakeholders to ensure wide outreach.
Step 3: Face to face interviews – those who filled in the questionnaire and had a concrete project on their mind could book an interview and dive deep into the topic
Step 4: Dissemination event – event opened to public to summarise the preliminary results of the analysis and carry on further discussion about the needs, benefits, types of projects suitable fore temporary use
LESSONS LEARNED / RESULTS
It has been an important step to take in order to move the project of a temporary use service forward. In other words, this analysis was a door opener or a green light when negotiating further development with city decision makers.
It worked as two-way bridge and information exchange between city administration and users/owners. Necessary data have been obtained from those interested in temporary use service and vice versa, they were introduced to the new tool that can help with development of their projects.
Particular lessons learnt were:
Spectrum of temporary use activities are wider than what we expected
Good time management such as continuity of individual phases of project development needs to be respected
Use of various communication channels and tools is fundamental for obtaining a comprehensive output
Analysis of Interest is a valuable proof of evidence for decision makers
DATA
City information
Population size: 251-500 th
Population development dynamics within the city administrative limits (at the time of the project): Growing
Population development dynamics of the functional urban area (at the time of the project): Growing
Website of the city: www.ostrava.cz

Project information
Project territorial scale: Municipality (city/town/suburb)
Project geographical area: City centre
Project/building proportions: No data/not applicable; Project Area: No data/not applicable
Project main actors: City Government; Potential users (interested in the project in that way); 0
Project dominant property ownership: Mixed
Project development stage (at the time of description): Completely finished
Project duration: Less than 6 months
Project starting date: 2015-2018


Project references (web pages, social media or press publications)
/


Contact Person
e-mail address of Katerina Bonito, City of Ostrava KBonito@ostrava.cz