PRECARIOUS OCCUPATION AGREEMENT, NANTES, FRANCE
Use of existing legal framework (Precarious Occupation Agreement) to establish a legal basis for temporary use.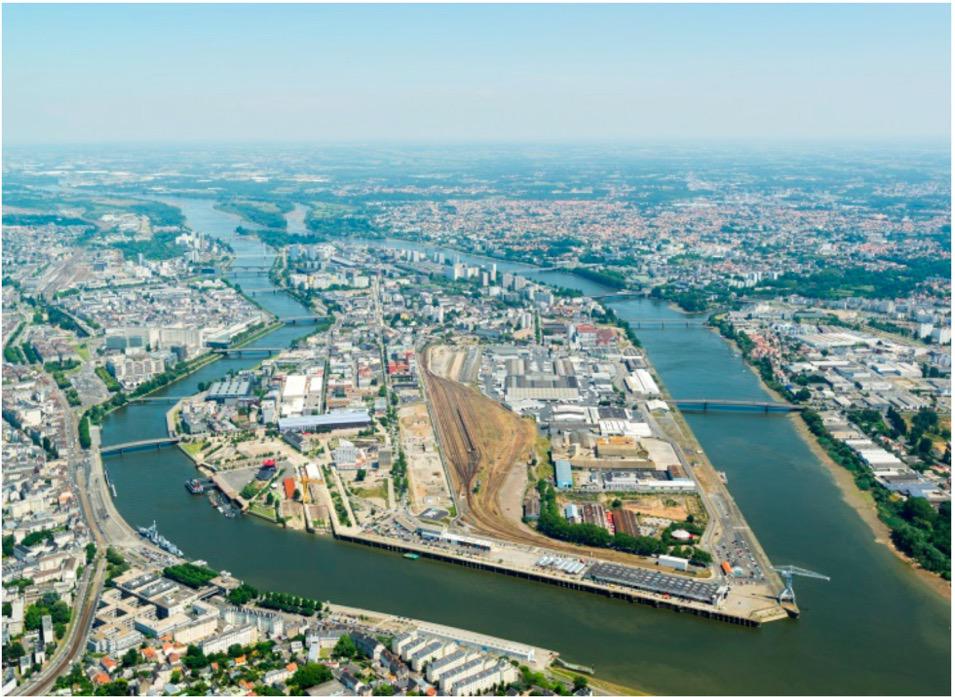 Source: photos Valéry Joncheray-Samoa
Keywords: Temporary use | Brownfields | Entrepreneurship and SMEs | Strategic Planning | Urban Renewal
PROJECT DESCRIPTION
On the Island of Nantes, France, the local development agency, the SAMOA, has used the existing legal form of precarious occupation agreements since 2004. As the owner of several large empty old industrial buildings the SAMOA looked for a solution to offer cheap basic office space to small companies while at the same time ensuring that the buildings were occupied (and thus avoiding degradation and squatting while waiting for the final building project) with a small financial gain in order to maintain them.
What started as a very pragmatic solution soon showed a potential for replication on other buildings.
In order to ensure a minimum legal framework the most flexible and least binding type of "contract" in the French law is the Precarious Occupation Agreement.
Mainstreaming: regulating process
It takes the form of a short (2,5 pages) official agreement between the owner and the occupier. It contains:
The full identity of the owner and the occupier (address headquarters, name of legal representative, VAT number…)
Description of the space
Duration (for the SAMOA buildings, max. 23 months, renewable once for 12 months)
Departure notice (1 month)
Type of activities and use of the space
Expectations from occupier (maintenance)
Departure conditions (precision of the temporary aspect of the occupation, departure mandatory if building project starts, eviction legally possible if occupier stays after the duration of the agreement…)
Non-responsibility of the owner for all belongings of the occupier
Amount of the occupation compensation (for the SAMOA buildings, 150€/m²/year including electricity, Internet and taxes).
LESSONS LEARNED / RESULTS
A flexible system, with a natural turnover of occupants. Most small companies or start-ups that occupy the spaces move on to more comfortable office space at the end of the agreement.
A sort of moral obligation has emerged to re-house occupants of a building that is closed to start the construction for its definite transformation.
A necessary capacity of adaptation on the part of the owner, allowing certain exceptions for companies that cannot leave at the end of the agreement because they have nowhere else to go. As long as the space is still available for TU the SAMOA has adopted an open approach towards companies that stay a little longer.
DATA
City information
Population size: 251-500 th
Population development dynamics within the city administrative limits (at the time of the project): Growing
Population development dynamics of the functional urban area (at the time of the project): Growing
Website of the city: www.nantes.fr

Project information
Project territorial scale: Municipality (city/town/suburb)
Project geographical area: City centre
Project/building proportions: Over 1000 sqm; Project Area: No data/not applicable
Project main actors: City Government; Cultural, creative organisation, non-commercial private sector; Consultants, private professionals
Project dominant property ownership: Mixed
Project development stage (at the time of description): On-going
Project duration: More than 5 years
Project starting date: 2015-2018


Project references (web pages, social media or press publications)
Factsheet p 24 in REFILL final publication https://refillthecity.wordpress.com/media/final-publication


Contact Person
e-mail address of Marieke , Project manager, SAMOA, marieke.zeegers@samoa-nantes.fr