COSTED OPTIONS APPRAISAL, LIVERPOOL, GREAT BRITAIN
The use of costed options appraisals to identify optimum uses for vacant buildings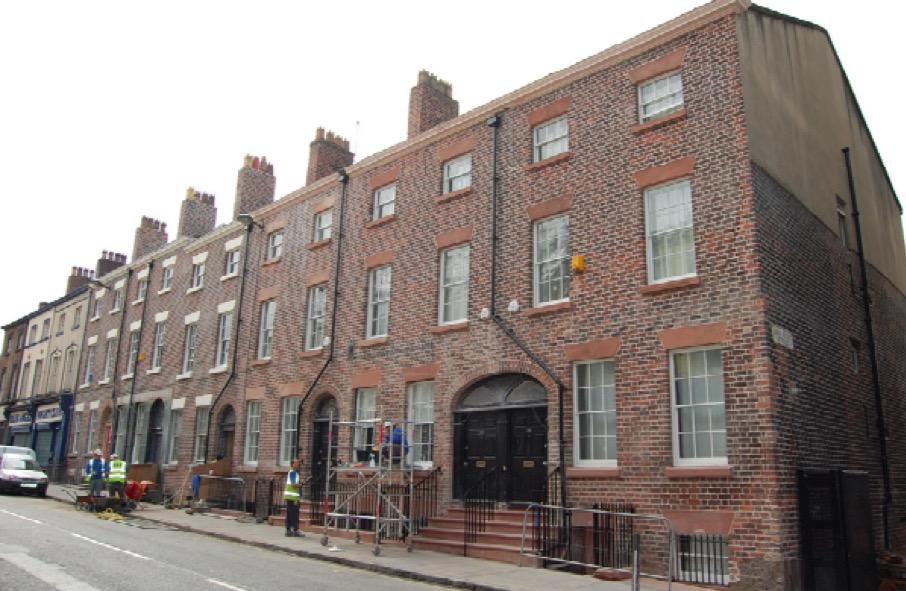 Source: Peter Hoey, Liverpool
Keywords: Abandoned Spaces | Culture and Heritage | Financial Engineering
PROJECT DESCRIPTION
The costed option appraisal is a method of determining the most profitable development options for any given building. In short, the technique involves estimating the value of a property after restoration and subtracting the cost of works to identify the most cost effective option. For most buildings this will identify the most profitable option. When dealing with iconic, historic buildings, this often means identifying the smallest financial deficit.
Decision-making
The option appraisals look at different uses, calculate their monetary values and consider the cost required to get there. Costed options appraisals require input from property professionals with knowledge of the local property market and who have access to information about nearby, recent property transactions.
Supporting information that would be useful includes:
existing floor plans
existing elevational drawings
structural surveys
information on the cultural importance of the building
information about local planning restrictions regulations
information about recent property transactions in the area and market information.
good advice about construction costs.
plans elevational drawings for any proposed new use.
a clear view of why a particular use is being proposed.
The advantages of costed options appraisals goes beyond the immediate refurbishment of buildings. It also helps to identify the most appropriate long term use of the building. This provides the income that maintains the building into the future.
LESSONS LEARNED / RESULTS
The more detailed the design, the more accurate is the appraisal. However, even with crude information, approximate estimates can help when planning a project.
It helps if the amount of floor space that has a productive value is calculated as well as unproductive floor space. This is because all the building has to be paid for but only the productive floor space earns income. This is often called gross and net floor space.
Target properties will still be subject to normal planning requirements and therefore potential uses need to be sensitive to the area.
DATA
City information
Population size: 501 th - 1 m
Population development dynamics within the city administrative limits (at the time of the project): No data/not applicable
Population development dynamics of the functional urban area (at the time of the project): No data/not applicable
Website of the city: https://liverpool.gov.uk/

Project information
Project territorial scale: Other specific territory
Project geographical area: No data/not applicable
Project/building proportions: No data/not applicable; Project Area: No data/not applicable
Project main actors: Consultants, private professionals; City Government; 0
Project dominant property ownership: Public
Project development stage (at the time of description): No data/not applicable
Project duration: 6 months to 2 years
Project starting date: No data/not applicable


Project references (web pages, social media or press publications)
https://drive.google.com/open?id=0B8rEL892ueogcDNTUmJ4cVpjUGc; https://www.designingbuildings.co.uk/wiki/Options_appraisals_for_construction_projects


Contact Person
Liverpool City Council, Peter Hoey, Peter.hoey@liverpool.gov.uk